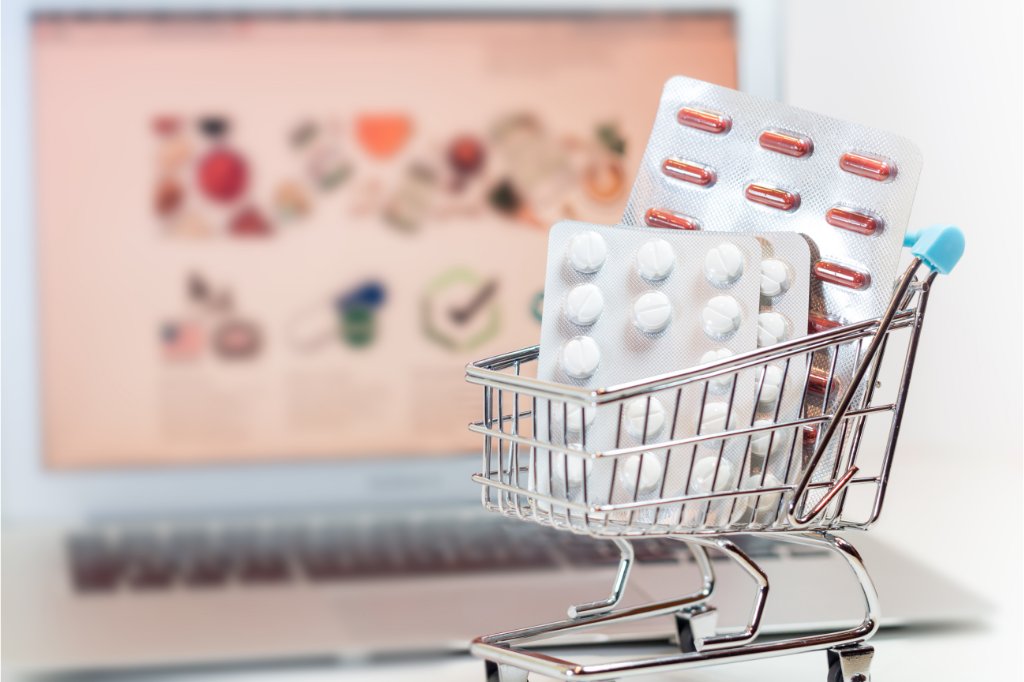 Over the past decade, a growing number of innovative brands such as Harry's, Bonobos and Warby Parker have shaped a new, direct-to-consumer (DTC) business model. By selling directly to loyal customers, these startups bypass the traditional wholesale and retail middlemen.
Given the circumstances posed by COVID-19 this past year, it's not surprising that a number of legacy brands, which traditionally depend on wholesalers and brick-and-mortar retailers for distribution, are taking lessons from the successes of these DTC pioneers. According to data compiled by McKinsey, 75% of U.S. consumers have changed their shopping habits due to the COVID-19 pandemic. The report further reveals that, during the first half of 2020, e-commerce penetration in the U.S. increased at a rate equivalent to that of the past 10 years.
Brand websites: The store's new front door
Brands that relied on retail foot traffic for sales suddenly had to shift to an ecommerce mindset, upgrading websites beyond pure brand awareness to support customer engagement and seamless transactions.
For many, it was a steep learning curve. Brand marketers who hadn't been in a DTC selling environment had to quickly get up to speed on strategies and tactics for driving website traffic, gathering accurate data, mitigating shopping card abandonment, increasing conversions and more.
But it was worth the investment for many, as the DTC mindset isn't likely to change any time soon. In fact, research shows 83% of consumers intend to shop online the same amount or more.
The trend toward DTC is undeniable
Diffusion's 2021 DTC Purchase Intent Index supports the fact that DTC is penetrating consumer awareness. The study reveals that 43% of American consumers are aware of DTC brands and that 69% purchased at least one DTC brand in 2020.
More importantly, the survey shows that the intent to purchase DTC brands is on the rise:
79% of those familiar with DTC brands say they plan to increase the number of DTC purchases they make in 2021.
6% estimate that 80-100% of their purchases will be DTC brands.
52% say that 20% or more of their 2021 purchases will be DTC brands.
Legacy brands respond to the new retail environment
Numerous legacy brands are feeling the urgency to provide their customers with a direct sales channel. In fact, logistics company Bringg says that 48% of brand manufacturers are in the process of building DTC avenues. And while you might think that these legacy brands would include primarily apparel and home fashion goods, you'd be surprised to learn that the brands shifting toward DTC can be found across the board.
PepsiCo recently launched PantryShop.com and Snacks.com, where visitors can order a variety of Pepsi's food and beverage brands. According to Progressive Grocer, Pepsi did so as a response to pandemic buying habits and as a way to "help build the company's ecommerce prowess over the long term."
Similarly, Kraft Heinz recently premiered Heinz to Home, offering consumer favorites for home delivery. Also joining the ranks of DTC brands is Impossible Foods, which launched its direct-to-consumer site in 2020. Among their offerings, of course, is the popular, plant-based Impossible Burger.
But food and beverage brands aren't the only ones that recognize the importance of incorporating DTC into their marketing and sales plans:
Dubbing it "The Consumer Direct Offense," Nike confronted the pandemic with an aggressive DTC plan that drove its share price to an all-time high, right in the middle of the global health crisis.
Evenflo, the popular manufacturer of infant and juvenile products, has launched its new smart car seat brand, Evenflo Gold, exclusively as a DTC product.
And these aren't the only legacy brands to start thinking about a move to DTC. L'Oreal, Coach and Procter & Gamble are just a few of the others that have all been experimenting with direct-to-consumer strategies.
The advantages of going DTC
Aside from the obvious goal of maintaining sales and market share while customers are avoiding in-person shopping during the health crisis, traditional brands are learning that there are additional, long-term advantages of incorporating a DTC strategy into their marketing plans:
DTC brands gain total control of their data. That gives the brand complete ownership of the customer relationship. It allows for all of the data to be utilized to create a truly customized experience for the consumer. Data control also provides the ability to track and observe customer behavior and preferences firsthand.
Selling DTC promotes direct customer engagement. By knowing who their customers are, DTC sellers can engage directly through social media, email, direct mail and more.
By shifting toward DTC, sellers need less reliance on third parties. This translates into fewer contract negotiations, fewer fulfillment restrictions and, of course, the ability to pass along savings to customers.
DTC gives brands control over all marketing possibilities. Examples include: extra benefits for the customer, such as free shipping and gifts; subscription-based sales; flash sale promotions; personalized customer service; premium services and more.
DTC provides the opportunity to generate repeat sales. According to a Braze/Wakefield study on the future of retail, customers who say they are "very likely" to repurchase from a brand they tried during COVID-19 include: 45% of Gen Z customers; 54% of Millennials; 60% of Gen X consumers; and 40% of Boomers.
Challenges in making a shift toward DTC
Many brands were of course ahead of the curve when it came to diving into ecommerce DTC sales. Traditional catalogers made the shift years ago, when they realized their buyers were migrating online to complete a purchase rather than via mail or phone.
For brands that have yet to make the leap, the process of transitioning to ecommerce can seem daunting. Where do you start? A McKinsey report entitled "DTC e-commerce: How consumer brands can get it right" recommends asking questions like these:
"What is the role of DTC in the channel strategy? Will it help drive sales? Generate insights? Combat churn and stabilize market share? It is important to force clarity and assess relevant trade-offs, such as linkages to other channels and existing channel partners."
"What is the assortment and pricing strategy? DTC requires a clear view of assortment and pricing as part of a broader channel strategy."
"How will you build up the necessary capabilities? Brands don't have to do all the heavy lifting alone, but they will need to weigh the trade-offs of buying, building, and partnering extensively."
In other words, you don't know what you don't know when it comes to "thinking like a retailer." So selecting the right partners to build out an ecommerce ecosystem, drive traffic to it and nurture buyers through the funnel becomes paramount.
Rising to the challenges
There's no denying the impact of COVID-19 on brands that have historically relied on brick-and-mortar stores to get their products into consumers' hands. But the pandemic also has encouraged us to discover new ways not only to keep legacy brands alive, but also to keep them thriving.
Those venturing into DTC are meeting new challenges head-on to retain customers and acquire more, and in the long run, they are creating a new, long-term business model.