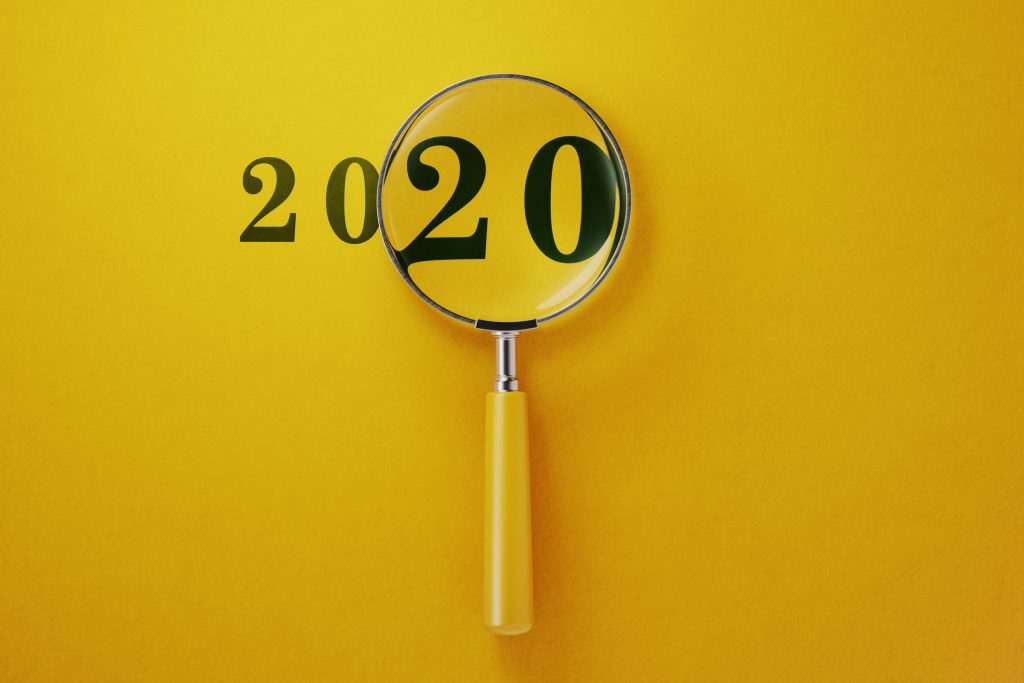 The end of the year is near, so that means it's time to make predictions. Marketing personalization is quickly growing into a must-have for brands. We've been analyzing what's happening and have some ideas to share on 2020 marketing personalization trends.
Personalized Marketing: Not new, but evolving
Personalized marketing is hardly new, but it has evolved thanks to the power of technologies like artificial intelligence (AI) and machine learning. By leveraging these, brands can deliver dynamic and personalized experiences, leading to healthier engagement and increased customer loyalty.
Technology is getting faster and better at customization, signifying a real opportunity. The more customized the message, the better the response. It also creates an authentic connection, which has been proven to drive conversions.
Brands have a real opportunity to be more engaging and interactive with each prospect or customer.
Consider these compelling benefits of personalization:
Personalization lifts revenues by 5-15% and increases the efficiency of marketing spend by 10-30%. (McKinsey & Company)
According to Salesforce research, 6% of e-commerce visits that include engagement with AI-powered recommendations drive an uptick in 37% of revenue.
More than 85% of users expect and accept personalization as a part of their online retail experience. (Marketo)
91% of consumers are more likely to shop brands that provide relevant offers and recommendations (Accenture)
80% of customers are more likely to purchase a product or service from a brand which offers personalized experiences (Epsilon)
Consumers are 40% more likely to view items that are recommended based on information they've shared with the brand (HBR).
With these supporting stats, it's easy to see why so many businesses are shifting their marketing focus to personalization. Let's look at what's next.
Top Three Predictions for 2020
1. The ability to personalize will become more affordable and deliver better quality.
Massive improvements in machine-learning technology make it easier and more affordable for marketers to automate their personalization efforts and anticipate the support needs of their customers. Also, technology has drastically improved variable printing.
2. Phygital or Omnichannel Marketing will grow and the lines between offline and online will be blurred even more.
So, what is phygital marketing?
Phygital marketing combines digital and real-life experiences, brought together to benefit the consumer. It seamlessly integrates omnichannel marketing efforts across the physical and virtual spaces.
Omnichannel is now voluntarily being replaced by the "phygital" concept. Omnichannel marketing incorporates the different channels businesses use to communicate with customers. This approach uses the customers' perspectives and interests to optimize the consistency of the company's marketing messages. By uniting the strengths of each communication channel, you can use omnichannel marketing to drive a more consistent and effective brand message.
Consumers today are looking for a holistic and harmonious experience, curated specifically for them and not mass-produced. With a changing customer, it's vital to build a 360-degree strategy. This includes using online mediums for a captivating first impression that's further enhanced by mailed personalized offers, leading to a seamless offline experience.
3. The need to predict customer preferences before they even know what they are will be even more crucial.
Having the ability to predict how buyers will have unfulfilled goals is the new manifesto. It's what savvy buyers expect. Staying in the "when" of the buying process alone does not get you there. Buyer predictability will be what separates leaders from contenders.
The abundance of metrics will only increase, so it's essential to focus on the metrics that matter most. By doing so, you'll understand your customers better and can personalize successfully.
Predictive Analytics: The Solution for Personalization in the Future
At LS Direct, we focus on leveraging predictive analytics and applying them to direct mail in the most effective way possible. Our implementation of thousands of campaigns, in which we ran tests and control scenarios, has allowed us to master what's most meaningful to shoppers.
It's an exciting time for marketers with seemingly endless opportunities to improve engagement through personalization, powered by technologies that make it easier. The possibilities for creating and delivering personalized experiences is now attainable for most sized companies. Learn more today about our services and capabilities by contacting us.