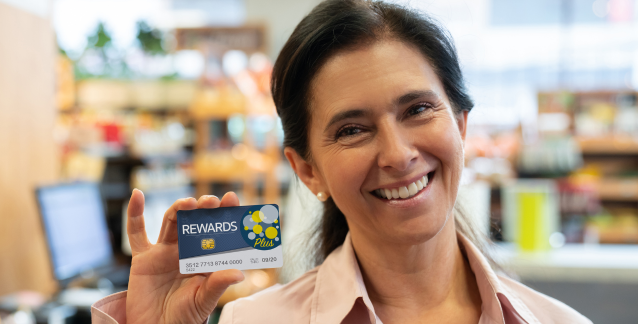 What makes customers consistently select one brand, despite a sea of comparable options?  It's all about generating customer loyalty.
Attracting new customers is just the beginning. Retaining them over time requires even more strategizing. And it's not just the price that matters.
Act fast to start building brand loyalty
In a recent study, 43% of dissatisfied customers actively searched for another brand that could better provide the product or service in need. That's a missed opportunity for a welcome email or not offering a customer rewards program — it doesn't take much for the competition to swoop in with more incentivizing offers.
Brands should take the time to review every touchpoint through the lens of the customer. Can they:
Easily located shipping information or track a purchase?
Connect with a live human for assistance?
Interact with your brand via social?
Receive birthday offers or friends & family discounts?
Keeping up with today's customers
The COVID-19 pandemic has had a huge impact on consumer buying behaviors, largely due to a shift in how people began prioritizing their time and money. And that shift continues. In the post-pandemic world, 88% of consumers report that authenticity is important when deciding which brands they like and support. And 83% are looking for retailers who offer more authentic shopping experiences. Note: is this considered a competitor?
As you strategize to build customer loyalty, be creative to make customers choose your brand consistently.
Add value. Over 90% of companies offer some type of loyalty program. But it's only as good as the value your customers receive.
As inflation continues to threaten consumer demand, how can your program entice them with value-driven prompts? For example, consider members-only shipping deals, subscription models or a tiered program that allows customers to join at varying levels and select their own rewards.
Communicate your corporate social responsibility (CSR). Is your organization aware of its greater impact on society? At LS Direct, for example, we're committed to sustainability. By printing on recycled paper and only mailing highly targeted and personalized direct mail, we're proud to let customers know about our efforts to reduce waste.
Customers want to know they're dealing with a brand with a conscience. Seventy-nine percent of customers changed their purchase preferences based on environmental impact, social responsibility and inclusiveness. From your philanthropic endeavors to your stance on social and environmental issues, ensure your broader values are woven into your customer-facing communications.
Prioritize employee engagement. When your employees are happy, your customers will be happier, too. In fact, highly engaged employees correlate with higher levels of customer loyalty by as much as 10%.
Think about ways you can reward performance, recognize achievements and create an overall more attractive workplace to increase engagement. It's the little things that can help boost employee morale and performance. And the payoff is huge when your customers are better served.
At LS Direct, we can help formulate your strategy to build customer loyalty — and keep them coming back for more. Reach out to get started.