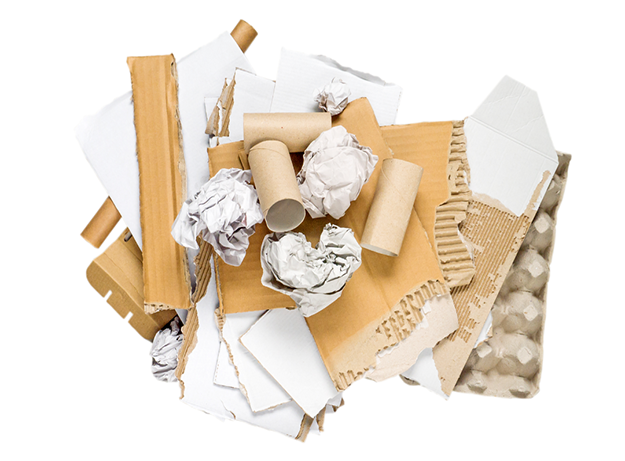 How much does going green matter to the people who buy your products and services?
If your customers are like most today, the answer is very important. Going green matters to buyers, especially younger customers.
In fact, if given a choice, they'll choose green over non-sustainable alternatives. Nearly 30% of all buyers always choose a sustainable alternative when available, according to a recent study of 10,000 consumers in 17 countries. Millennial purchasers in particular value sustainability, making the "always" purchase 33% of the time.
When it comes to direct mail, you need to make a case that you are planet-friendly.
Challenge: Direct mail has been targeted by environmental professionals
And that messaging can be an uphill battle. Environmentalists have traditionally taken a hard line against direct mail: 100 million trees are used to create a year's direct mail and the EPA attributes 60 percent of that mail eventually going to landfills.
But there is some good Green news: Predictive analytics
Postal retargeting rooted in predictive analytics is a game changer. Predictive analytics is an advanced system of analyzing customer behavior that can work in conjunction with digital marketing channels to find prospects who have shown buying intent, and are ready to listen (and even ready to buy).
For example, someone who is ready to purchase a product or service will search online, find a company that offers what they are looking for and begin to click through. LS Direct can capture that information and analyze the visit (or visits) for high intent of purchase.
Say the visitor doesn't buy at that time. Depending on the  data we gather about their visit to your site, we can often determine their  postal address, and using predictive analytics algorithms, identify high-intent prospects and retarget those mostly likely to convert.
With an automated campaign, you can routinely engage and market to high-intent prospects with offers to drive them to reengage and transact with your company.
You are sending direct mail pieces only to highly targeted prospective customers who have shown interest or intent — or at the very least are in a pool of prospects very likely to show interest. High-intent, targeted direct mail pieces are relevant to the prospective buyer They are welcome offers on products prospective clients want to know more about.
That means less waste … which serves your customers, your business, and the planet.
With the right messaging, going green in direct mail can be something that engages your customers while serving your bottom line.
That messaging can include labels indicating safe and green sourcing throughout the supply chain, and all the way through the handling and printing of your direct mail.
At LS Direct, we make the case for you:
100% post-consumer recycled paper is our standard offering. The vast majority of our customers choose 100% — paper that would have ended up in a landfill but is getting used again.
We have an eco-friendly, environmentally conscious, green print facility in Albany, NY. This includes the rigorous Forest Stewardship Council (FSC) Chain-of-Custody Certification.
The result is your direct mail pieces are highly targeted, less-wasteful, and more effective. And they are produced in a green, sustainable way that you can clearly show your own prospects and customers, and they drive sales.
Learn more about LD Direct's sustainable processes for finding your high-intent, ready-to-engage customers in an environmentally friendly way.