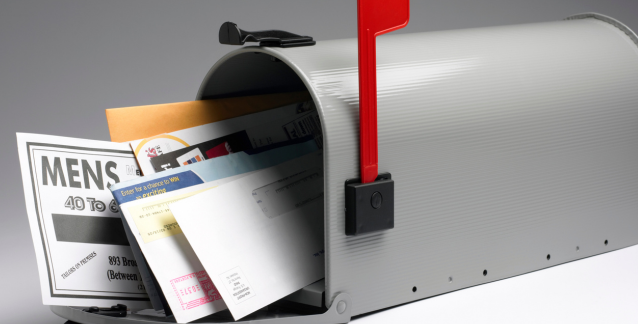 The social impact of the pandemic triggered a renewed appreciation of postal mail among B2B and B2C customers. After months of isolation and digital overload, this channel delivered a tangible piece of a brand, while offering scalable results that marketers continue to rely on.
Today's consumers look forward to checking the mailbox. Four in 10 are more excited about direct mail than they were a year ago. Gen Z and Millennial consumers are over 60% more excited. And when it comes to your return on investment, direct mail tops email, social and paid search with an impressive 112% ROI.
But it all comes down to time, resources and expertise. The process of running a campaign with a direct mail component can be overwhelming, especially if you're doing it manually. Does your company have what it takes to strategize, create and execute to get the results you need?
It starts with a plan
Depending on your campaign goals, partnering with an integrated vendor can streamline your workflow to overcome the challenges of running it all in house — from design to printing to mailing, eliminating the need to hire and juggle multiple vendors. Increasing mailing frequency is just one of the benefits:
Establish a more methodical process. Think of an integrated vendor as a one-stop-shop for increased efficiency. For example, you need a postcard design to captivate your audience. You'll gain a team of designers who understand the unique requirements of print marketing.
And once they create a design that aligns with your brand, you can seamlessly move forward to the printing stage (and beyond), without having to coordinate with a separate printer.
Get your timing down to a T. A complex direct mail campaign is potentially a logistical nightmare. An integrated vendor can stay on top of your campaigns to ensure your mailings are on time and in sync with your campaign goals.
Before partnering with LS Direct, a home furnishings and décor brand client was using multiple vendors for their marketing initiatives and could only send direct mail once a quarter. With LS Direct as their integrated vendor, they're now able to retarget digital customers via direct mail once a month.
Leave the distribution headaches behind. An integrated vendor handles the necessary steps of your mailing and distribution process. They'll tackle the data, addressing, sorting and bundling to meet postal regulations, optimizing your chances of reaching your target audience on time.
Gain visibility. It's difficult to know when exactly your mailers are getting delivered. So how can you measure the success of your campaigns and make data-driven decisions? With an integrated partner, you can access comprehensive tracking and reporting abilities. LS Direct uses advanced technology like intelligent barcodes to track each mailer's journey until it reaches its final destination. This allows you to monitor delivery status, identify any issues and make adjustments if necessary. In addition, an integrated vendor can provide you with detailed reporting on response rates, conversion rates and return on investment — key metrics that enable you to make informed decisions for future marketing strategies.
Leverage an omnichannel presence. Direct mail has evolved to take advantage of new printing technologies as well as data insights that digital channels provide. As more brands are seeking an omnichannel approach, combining print and digital channels can offer customers a more impactful experience.
You can achieve this with a partner that specializes in omnichannel solutions to retarget digital customers with direct mail postcards, for example, to encourage engagement and continue the conversation beyond the mailer.
Take advantage of cost savings. Vendors that handle large volumes of direct mail can often negotiate more favorable pricing with printers and postage providers. This can result in significant savings.
Supercharge your direct mailing efforts
With the expertise and comprehensive capabilities of an integrated vendor, you can streamline your workflow to make direct mail marketing more frequent and effective, boost brand awareness and nurture customer relationships to encourage repeat business.
Finding the time and resources for effective postal marketing can be daunting. But you don't have to do it alone. Let the LS Direct team help you map out a direct mail strategy that frees up your resources and gets results. Reach out to get started.