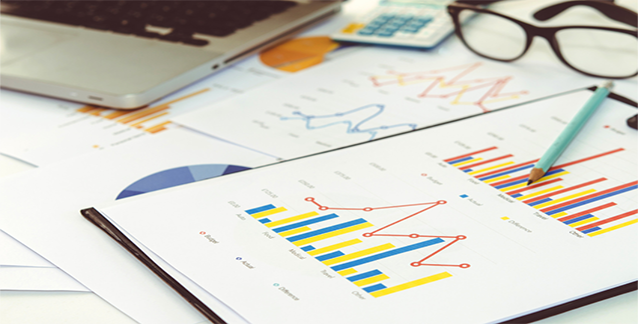 How well do you really know your audience? What motivates them to buy? How likely are they to make a purchase? And how can you keep them coming back?
Customer data can provide the answers — but it's what you do with that data that makes all the difference. With advanced data segmentation and by marketing to customers based on shared qualities and attributes, you can effectively target them with more personalized messaging to address their needs and pain points as they make their way down the funnel.
Generating more tried-and-true leads
Whether you're collecting customer data in house or leveraging a data platform, data can be broken down into specific segments, including:
Geographic. Country, region, ctiy, town
Demographic. Age, gender, education level, profession, income
Psychographic. Personalities, lifestyles, hobbies, goals
Behavioral. URLs clicked, pages viewed, spending habits
Technographic. Desktop, mobile, software, apps
As you build your data segments and determine who needs what, when, why, where and how, step back and consider these steps to maximize your efforts:
Review your content assets and offers. Who's receiving them, compared to which prospects give you the most bang for your buck?
For example, why offer a product demonstration video or a shipping promotion to someone who's not yet invested in your product? You might save the higher value or more costly assets for prospects further along in the funnel — those more likely to end in a sale.
Determine your goals. Is the objective of your marketing campaign to drive direct sales, build customer loyalty or generate new high-quality leads? Pinpoint which segments are the most valuable in achieving this goal.
Behavioral data, for example, might reveal who's most interested in your product based on clicks and page visits. So, if you're focused on high-quality leads, this segment may be an area of deeper concentration.
Understand the value of your data. Are customers always honest? You be the judge. Be wary of self-reported customer preferences collected from surveys versus behavioral data gleaned from analytics software.
Customers may inflate their incomes or buying preferences to be perceived in a more favorable light. Look for inconsistencies within your database to see if actual customer behavior contradicts their self-reported details.
Make it more valuable. Let's say you've captured detailed geographic data. To increase its usefulness for your purposes, think about what else you can infer from a customer's address. A neighborhood, for example, can give you insights into a homeowner's income level and lifestyle, which can be valuable indicators of their interest in your products or services.
Putting advanced data segmentation to work
With the right data in hand, and marketing strategy in place, you're best positioned to covert prospects, re-engage lapsed customers and encourage repeat purchases.
Let the LS Direct client success team help you build customer loyalty with our powerful data-based solutions. Reach out to learn more.