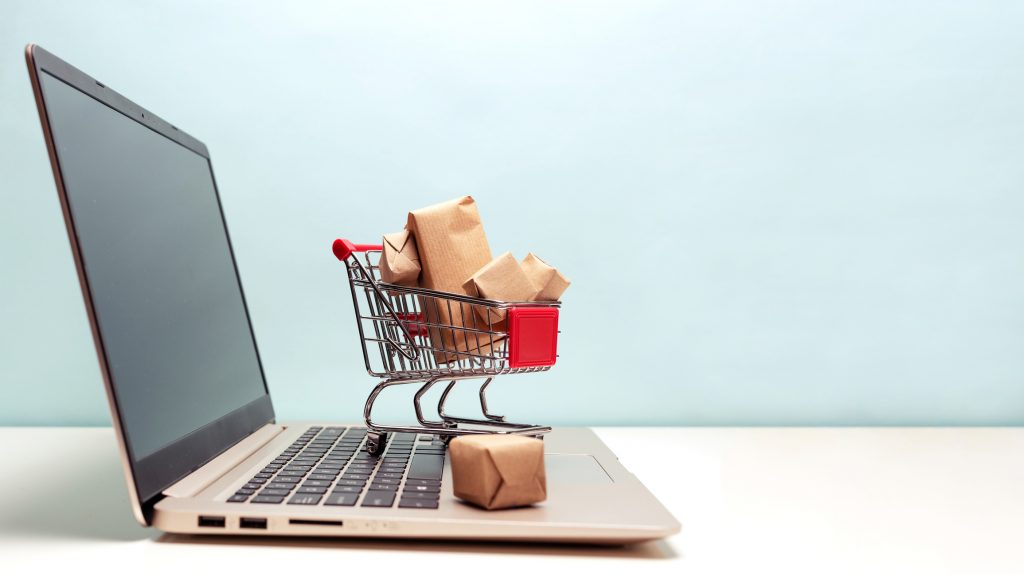 Key Tactics Every Ecommerce Brand Should Consider to Engage Shoppers
Engaging customers can be a challenge. Though marketers have many strategies and tactics in their toolbox to help, almost every online retailer has dealt with the ultimate challenge … an abandoned shopping cart. These shoppers were interested enough to put an item in their cart, but for one reason or another, they simply walk away. According to The Baynard Institute, the average documented online cart abandonment rate is 69.8%. That means seven out of 10 shoppers are walking away from completing their purchase which translates to the possibility of your company losing millions in potential income! Here are 10 strategies to better drive customer conversion.
1. Optimize for mobile shoppers.
The number of mobile shoppers is on the rise. Unfortunately, so are mobile shopping cart abandonment rates. Unresponsive store designs cause additional challenges to the mobile navigation experience. And annoyances on desktop sites like pop-up windows are intensified on smaller screens. So, make your online store as simple as possible for mobile users to reduce cart abandonment.
2. Offer free and upgraded shipping options.
You've all seen the memes that portray how shoppers are okay with a total cost of $50 but become irate at a subtotal of $45 with $5 shipping. Yes, it's the same amount, but that's not how consumers see it. So, consider free or reduced shipping offers when possible, even if it means you can't discount as deeply.
And, though it's not a top reason that customers abandoned their carts, long delivery times still accounts for 16% of customer drop-off. In a world of typically fast delivery by Amazon, Target, and Walmart, you can't be left behind. Consider offering multiple express delivery options. If the customer wants it fast enough, they'll pay the extra fees and achieve the instant gratification they crave.
3. Calculate total costs upfront.
Keep in mind, 18% of shoppers did not convert specifically because they couldn't find or calculate the total cost of a purchase. In the modern world, not being transparent makes consumers suspicious and untrusting. So, if extra costs are obligatory for an item for any reason, be clear and upfront about this. This is an easy fix that won't require a rework of your ecommerce platform.
4. Integrate multiple payment methods.
Make the checkout process as easy as possible by offering multiple payment methods. Even though only 6% of customers said limited paying options was the top reason for abandonment, it's still something that causes them to leave. Go beyond just credit cards with alternatives to checkout with payments services like PayPal or Apple Pay.
5. Don't require registration for purchases.
There's really no reason to require a registration for a purchase. To make an online purchase, customers already have to provide you with contact information, including their email, which you can use to continue to communicate with them. Most consumers are heavily turned off by having to register, and because you've made the experience less than ideal, they'll be willing to walk away. If you want to simplify the process, ditch registration requirements and simplify the checkout experience.
6. Sweeten your return policy.
If your return policy is too strict, customers will think twice about making the purchase. Do a cost-benefit analysis to determine the costs of varying processes. Then compare that with your cart abandonment rates. You may find that it's much more beneficial to be more lenient with returns than you thought.
7. Keep the cart visible.
24% of people who abandon their shopping cart want to save their items for future consideration. However, that doesn't mean they'll remember this, which is why you need to keep the cart in clear view. You can execute this with something as simple as a cart icon in the corner of the screen that's expandable with a single click.
8. Send personalized direct mail.
Ironically, there are also offline strategies for getting your customers back to checkout. You may be able to motivate them with a personalized direct mail piece. In this mail piece, you can remind them of what they left in their cart or provide an offer to sweeten the sale. And this physical reminder could influence them to hop back online. At LS Direct, we created a product to implement this strategy called Boomerang direct®. It's a cost-effective and efficient hyper-personalized direct mail solution that targets your website visitors and converts them into transactional shoppers.
9. Be customer first.
There are no secret hacks to conversion needed if you are consistently thinking about the entire customer journey. Put yourself in the customer's shoes and think about what would make you have a better shopping experience. Heeding this mindset could dramatically reduce your shopping cart abandonment.
10. Build trust.
Last, but certainly not least, you should always be working to develop trust. That means focusing on the customer experience. Do this with proof points like testimonials and reviews. Always be transparent about the product's details and pricing. Not doing this could be major cause of abandonment, as 17% of online shoppers left the checkout flow because they didn't trust the business with their information.
Want to learn more about creating a strategy for retargeting shoppers who abandon their shopping carts? Get in touch with LS Direct, the trusted one-stop partner for data-driven direct mail that achieves measurable incremental ROI.